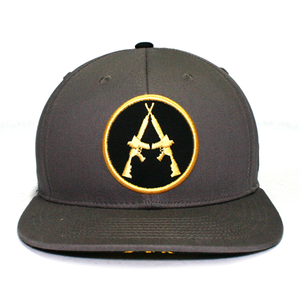 ARMALITE X WIPCAPS
Locked and loaded! We're proud to finally showcase our collaboration with
Armalite
: bullet-proof in concept and style. Armalite began with members from different bands. Eventually, they grouped together to form a distinct, refreshing yet familiar sound both behind the scenes and on-stage.
Vocalist
Ian Tayao
(
Wilabaliw
/
Queso
), Guitarist
Ocho Toleran
(
Franco
/
Queso
), turntablist
Bboy Garcia
(
Radioactive Sago Project
/
Queso
)--along with the youthful vibes of bassist
Martin Hocson
(
Runway Crimes
) and drummer
Michael Gemina
(
Jensen and the Flips
)--are all talented and experienced musicians in their own right, united by their love for making music.
Watch all 4 parts of the Exclusive Armalite Interview by PINOYTUNER


We met these guys last year at WIP HQ to discuss designs and get the creative juices flowing. The 'A' logo in front is custom-made by the WIP team, with two crossed Armalite guns--taking cues from the well-known Anarchy symbol. Underneath the brim is a print of a gas mask inspired by their
Armalite tee
designed by
Evil Genius
.
This snapback comes with 5 golden bullets embroidered at the back representing each member. We're definitely grateful for this opportunity to spread the message about Armalite and their music. These dudes have been reppin' WIP loud and proud since we first hooked 'em up! We want to express our immense appreciation for their trust in our brand to produce their first caps ever. Although it took us a while, we feel it was definitely worth the wait! 


In a world filled with guns and ammunition, we feel the best way to convey messages is through creativity. Music has been one of the best weapons around, used to express instead of repress.


Hold strong, grip tight. Break a piece, see the light.
BRATATATAT!
---