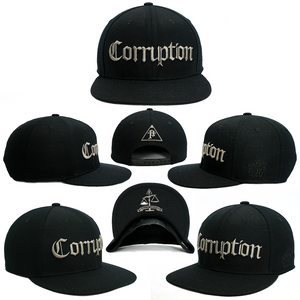 The Corruption 'Bureau'
The
Corruption 'Bureau'
is the fifth of the Corruption series, covering the issue of corruption within government institutions in the Philippines. In a country where certain people tend to use their positions to get an unfair advantage over everybody else, it proves that the most corrupt act of all is serving your own agendas as opposed to serving the people.
A familiar concept to many, corruption runs deep in the roots of a system whose institutions have been used to getting away with injustice. Bureaus, typically defined as 
departments for transacting particular types of business, also assist in enforcing the government's implemented laws. However, these same powers granted to certain offices or individuals are highly prone to abuse, tipping the scales in favor of those with intentions often fueled by monetary gain.
This design is a reminder to beware of corruption and stay conscious regarding issues that keep us captive in our own homeland. It's an uphill battle to change from the bottom to the top, instead of waiting for those at the top to trickle change down to us. We must stand for integrity, honesty and responsibility together as a community in the hopes to balance the scales of justice for all Filipinos.
Get your Corruption 'Bureau' snapbacks now for PHP1550 each at
WIP HQ
,
our webstore
 and next week at our
partner stores & stockists
. You can also match your cap with our
'WPCPS' Black tees
for only PHP750 each.
---