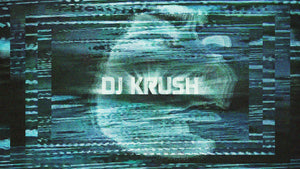 WIP ARTIST FEATURE: DJ KRUSH
We're proud to premiere our feature on legendary DJ, producer, turntablist and artist
DJ Krush
. Coming from his hometown of Tokyo, he returned last year for his second show in Manila during
Battle Royale
at
Black Market
.
DJ Krush's music transcends boundaries and is not rigidly defined by labels or genres. Years of experimentation, experience and skillful dedication to the craft has allowed him to refine his own distinct signature sound, making him one of the most highly respected and world-renowned figures in the global music scene. Influenced by both East and West, all his albums are varied in their styles and execution showcasing exceptional techniques through his rich archive of instrumentals, experimental beats, rhythms and samples along with collaborations with other talented musicians worldwide.
With the use of his instruments, he is able to orchestrate different dimensions and bring them to life with every album release or performance. Even in a crowded room full of people, he sets an atmosphere of deep, echoed space: a meditative transition towards bringing forth sudden awakening.
Zen wisdom reminds us of the void--everything emerging from nothing; that expression and creation must first start with a blank canvas. Like a painter with his brush, DJ Krush is able to turn each live event into an enlightening experience that entrances listeners to savor each moment as it unfolds.
We'd like to give special thanks to
Black Market
, Circus, our host/interviewer
Ras Taro
and DJ Krush for trusting the WIP team with this project.
---