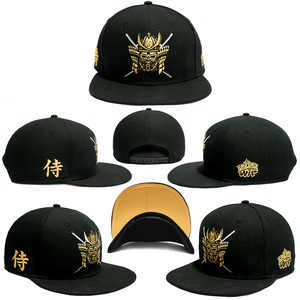 WIP X Boushi Apparels: 'Samurai'
Japan-based brand
Boushi Apparels
is proud to release the 'Samurai' snapback. The design, inspired in Japanese culture as "the way of the warrior", represents a
 unique philosophy that values honour, bravery and selflessness.
There is no place for fear in the way of the warrior and this conduct of self-discipline through respectful and ethical actions was to become the role model behaviour for other classes throughout Japan's history.
With its intricate embroidery details and gold Satin underbrim, Boushi Apparels' exclusive design is limited to only 150 pieces, with 50 in Philippines and the rest in Japan. Available for PHP1500 (¥3500) each, they will be officially available on 
Sept. 27th
 (
Wednesday
). Message
Boushi Apparels' facebook page
or send a DM to 
@boushiapparels04
 for direct inquiries.
---