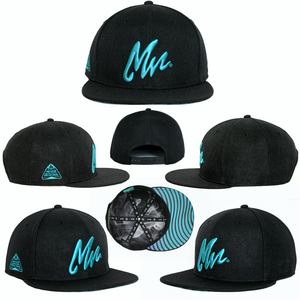 WIP X MIRAGE MEDICINAL
We're keeping the weed in progress through our first collaboration with San Francisco-based dispensary and delivery service
Mirage Medicinal
. More than just 'a dispensary for the rest of us', Mirage Medicinal provides expert care and top-shelf products for all their patients and members.
Founded by
Josh
,
Nina
and
Rich
, 
Mirage Medicinal
is centered around serving the community while building a socially just, wellness-based cannabis culture. As founders, they are highly active in their respective fields, merging lifestyles to achieve balance in life and entrepreneurship. The cooperative entity they've created together is more than just a business: it's a movement with high hopes and aspirations to affect change and instigate reforms as told in their feature during Vice's Weediquette episode: 
going legit
. The Mirage team continues to advocate cannabis-use in many aspects of their personal and professional lives--sharing daily reminders of inspiration, wisdom, compassion and MMJ realness: medicine for your mind, body and soul.
Photo of Nina and Josh at Hippie Hill 2017 by Christopher Nechodom
We talked with Filipino-American co-founders Josh and Nina along with other Cannabis users, patients and advocates to learn more about their experiences and juxtapose them with what we experience in the PH. With California transitioning out of prohibition, our Fil-Am counterparts are now able to enjoy the benefits of Cannabis in a legal market. Although the current MMJ industry in America still has a lot to work on in terms of inclusive benefits for small businesses, entities like Mirage Medicinal are at the forefront with courageous voices and spirits lifted high to make sure it doesn't stay that way for long.


We firmly believe Filipinos deserve the same opportunities to nurture and benefit from this plant free of persecution in their own motherland. We're grateful to have sat down with LA/Oakland-based Filipino-American rapper 
Bambu
 to discuss his thoughts on the issue of Cannabis in the Philippines. As an artist, organizer, family man and well-respected voice in many communities, his stance is strong and powerful: reminding us that we need to wake up and stand up for ourselves and each other. We need to speak up against stigmatized paradigms and be open enough to discuss the topic with our loved ones. If we are all educated and organized enough, we can regain the freedom we rightfully deserve.
Bambu photographed by Leo Docuyanan
For patients like
Marlette
, Cannabis alleviated the serious side-effects of hospital treatments, even substituting countless prescription pills and pain-killers. She was battling 4th stage lung cancer and brain tumors when we visited her home for an interview, but despite her illness she was expressive, meditative, vibrant and so full of life. Although she passed away just last year, her words and actions are here to stay. We are thankful that she trusted us to share her touching perspectives with the rest of the world. She knew that many Filipino people of all age groups continue to battle against similar struggles--dreaming of the chance to use medical-grade Cannabis the same way she did.
In loving memory of Marlette Marasigan
Indigenous to many places around the world, Marijuana is one of humanity's oldest cultivated crops and has been
used ever since ancient times
. Discovering the roots of Cannabis unveil the beautiful interconnection of our races and cultures. The propaganda created to tarnish its true origins and purpose was a recent invention that spread
prohibition from the West to many parts of the globe
.
Switchtrik photographed by Goks
While a
considerable number of countries
are now able to consume, purchase and sell Cannabis, many countries like the Philippines are still at the mercy of governments that continue to criminalize Marijuana users and enthusiasts. Congress is now 
looking into legalizing medical cannabis use
. However, this is only the first step we need to take on the journey to re-acquainting ourselves with the fact that Cannabis is not only medicine for debilitating diseases or chronic ailments--but also an instrument for connection, fun, creativity, mental & physical well-being and spirituality--something with the power to improve the economy, the lives of Filipinos and our community as a whole. In the end, it's all up to us. If we make more conscious efforts to correct our misinformed policies, campaigns and enforcement, our collective voices can make decriminalization inevitable to reverse the ill-gotten effects of prohibition and ignorance that has kept us on our toes for too long.
Medicate mindfully. We're proud to have collaborated with Mirage Medicinal to spark an important conversation. Meaningfully designed with responsible users in mind, the snapback is made from organic Hemp fabric and lined with a special custom-printed smoke lining: a brave yet subtle statement you can wear together with our 'WPCPS' 420 tees that come in
black
or
white
.
Get your
'Mirage Medicinal' snapback
now for only P1550 each exclusively at our webstore and 
WIP HQ
. You can also pre-order yours now for $35 at 
Mirage Medicinal's webstore.
 Only 420 pieces were made for this run and each cap comes with a limited-edition 'W' 420 sticker. Keep your heads high and keep the weed in progress!
---