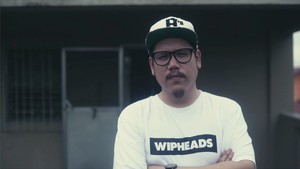 WIPHEADS EP. 03 - Cap customizer Trev Lopez
Our third episode of the
WIP Collectors series
features avid WIPhead
Trev Lopez
 and his fascination with cap collecting and customization. Through his creative tweaks on our existing designs, he finds ways to express himself by personalizing some of his favorite pieces to make them his own.
Trev gave us an intimate look into some of the methods he uses when customizing his caps. In a house surrounded by vintage toys and action figures that his father has collected over the years, the same passion can be found in the way he treats his collection of WIP caps. Now an expectant father-to-be, there's no doubt that Trev's combined love for art, music and dedication to the lifestyle will be an inspiration to his family and friends.
In the eyes of a true WIPhead, each cap is a work of art with its own meaning and story worth sharing. Post photos of your collection on our 
WIP collectors thread
 at the 
WIP forum
 and tell us why and how you got started for a chance to be featured on our upcoming episodes!


---