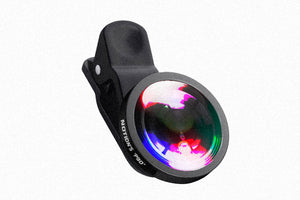 WIPCAPS proudly presents 'P90' a skate tour video by Notion
We met Jorge through Silid Tambakan in 2021 when their viral skate video
'Quaranskate V2'
popped up on our feed. 
We started flowing some of the boys caps shortly after and only interacted online. It was not until January 2022 that we met. It was cool that because of skateboarding we clicked instantly.
Fast forward to late 2022, by this time we had already met Mak, Jerry, Kevin, and Ogie because Jorge would invite them out on our skate sessions. They were spontaneous and would also go on a bunch of road trips to skate, and documented it under the name Notion. 

A couple months went by. They had stacked a significant amount of footage so we offered to back up the files, but instead they asked us if we could put the video together so that they could just focus on skateboarding and filming. It was a no brainer. It came full circle that day. 

There are a few opportunities out there for young skaters that want to "make it". It's not a long list, so here we are doing what we love hoping that someday some of them do. 

We shared the teaser for 'P90' in December.
Last January, the Notion boys hosted a skate event in Manila and premiered the 'P90' video.


Thanks to everybody that showed up. As always, thanks to everyone who supports the brand and shares the vision.

Without further ado, we proudly present 'P90'

If you want to know more about what went into the making of the video you can read the full interview with Jorge below. 
>>You can also read the uncut interview in tagalog <<
How are you, Jorge? Where you at? 

Jorge : We're doing alright. We're here at Nueva Ecija resting until our next project or whatever.
Jorge. Noseblunt

Congratulations on the video premiere.  
We're stoked that we were able to host it. We didn't expect so many people to attend the event.


What was their reaction?
Feels like they enjoyed. We were really happy to see everybody there.


What can you say about the future of the skateboarding scene in Manila? 
Hopefully it gets better for all the skateboarders, and that more skateparks are built for the future generation.

Before we talk about the new video we just wanted to ask about Team Silid, how's the crew? 
Everyone's pretty good, doing their own thing, living their lives.

For those that don't know that your footage got lost for the 'homies' video, what happened exactly?
The phone we were using for filming broke. That's why we weren't able to put it together anymore. 

Oof!
What is Notion?
It's just our skate family.
Cool! Where do you see yourselves in the next 10 years? 
Hopefully Notion becomes a big brand, and for all of us to see it through. This is what we all want anyway. Nobody left behind.


Kevin. First try frontside bluntslide

The video is finally done, this is the first tour video of Notion, what's the difference between this project and your others? Tell us a little about your process. 
For this video we just had fun with it. Jerry and I just wanted to make a video part to showcase our talent and look back on it when we're older.
It was just dream for the whole team to be in the video because we didn't have the resources, money, and all that shit, but we pushed to make it happen because we knew that it was worth it. In the end we were all happy.



Jerry. Switch hillbomb

How'd you pick the spots?
We just hit whatever we saw. Wherever our skateboard would take us is where we'd skate.
Were you able to connect with skaters in other cities? Tell us about it.
Yup! We want to thank our friends that let us crash, and everyone we met for welcoming us wherever we were. 
We just hitched a ride with whoever to every stop. We found ourselves sleeping on the side of the gas station, or a field or wherever we were when we felt sleepy.  But hitchhiking was a little fun. And we were just happy that we were all together.
It's tough being broke when you're out on the road, especially being far away or like when it started raining and you had no choice but to get soaked. We had no choice sometimes because we were on a truck, and it was driving fast and we couldn't get off, but some truck drivers let us sit inside. 



Worst moment
The worst thing was just not having having much resources, but again we pushed the dream.


It was also really bad when Ogie bailed on the rail, we didn't think that something like that would happen to us. We're not used to these kinds of accidents. Ogie was knocked out. We didn't know what to do at first because his head was bleeding and his face was a mess. 

Best moment 
Most of it was awesome, and we'll never forget what we did.


Why is the video called 'P90'?
It's called P90 because the lens we used for filming most of the video cost 90 pesos. I found out about these 90 peso clip-on lenses from the homie, Numz.

So what's your next move?
For the next video, each of us want to work on a full part, and hopefully we have a proper camera to document it. We're gonna do even better this time. Thanks to everyone who supports us.
TELL YOUR FRIENDS ABOUT "P90"
FOLLOW NOTION ON FACEBOOK
FOLLOW NOTION ON INSTAGRAM

Check the Silid Tambakan article from 2021 if you haven't caught up
SUPPORT YOUR LOCAL SKATE SHOP
---